Travel Memories with our Clients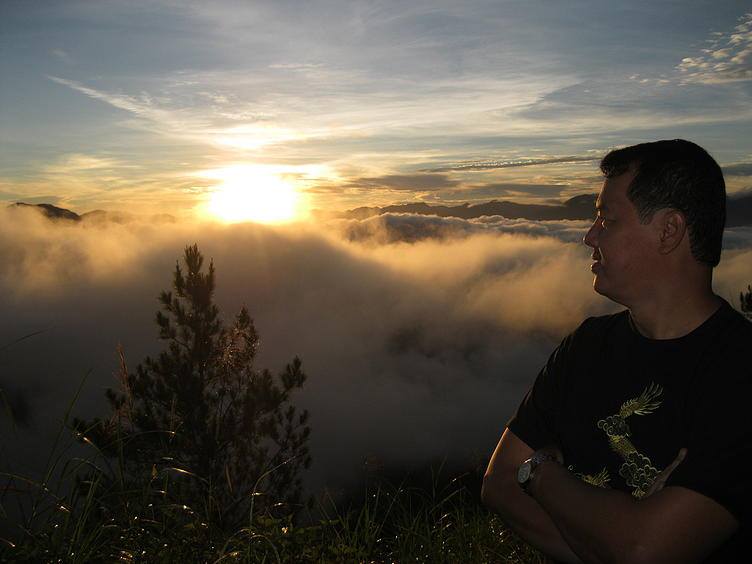 Dear Travelers,
We want to take this opportunity to express our gratitude for your love and passion for traveling. Your thirst for adventure and exploration has brought you to some of the most beautiful and awe-inspiring places on this planet.
Your appreciation for different cultures and customs has helped to foster a greater understanding and respect for diversity. Your sense of curiosity and wonder has inspired others to step out of their comfort zones and embark on their own journeys of self-discovery.
We, at TDM, salute your adventurous spirit and your commitment to exploring the world. It is our privilege to be a small part of your journey, and we hope to continue providing you with useful information and insights as you plan your travels in the Philippines.
Thank you for choosing Tourist Driver Manila, for supporting the tourism industry, and for being advocates of responsible and sustainable tourism. We look forward to serving you in the future and wish you safe and memorable travels.
Verified
Personalised, Professional & Knowledgeable Service One doesn't need to look any further for an accommodating company that offers professionalism, knowledge, prompt timeframes & safe driving skills. Arnold, your communication - always prompt, courteous & accommodating - always ready to assist. Thank YouAnthony, I can't praise your skilled driving ability, flexibility, communication, kindness and professionalism enough - not to mention patience with my change of plan or location at times. I really have appreciated this. Thank You Joey, your imparting of information was awesome. You made each stop interesting, gave an insight into the history of the location and kept it flowing. Thank YouDing, thank you for safely getting from point A to point B in the shortest possible time.I am indeed grateful that Tourist Driver Manila & their staff has allowed me the privilege and delivery of the professional service they offer. They made it "easy" – no hassles. Thank You from the bottom of my heart..
Verified
Flexible, efficient and super service Planning independent travel in the Philippines is not easy as most of the tourism there is focused to prescribed packages which lack flexibility and imagination. This usually means that other operators offer very similar packages and timings, ensuring you will be visiting crowded sights. I tried a large number of companies and independent guides without success. Arnold was the only one who was willing to help and customise his services according to my goals. Arnold also answered mis questions and helped me with some of the preparations/logistics – something that nobody else who I contacted did. For that, I am extremely grateful and pleased with his company services. Moreover, Arnold turned to be a gentleman who was a pleasure to be with and we ended up hanging out together and having fun in the last day of my trip. I recommend his services.
Verified
Great car service I hired a driver for the day and they were reasonably priced, responsive to questions and timely pickup. Overall great service, highly recommend!
Verified
Highly recommended Really great service, we booked a hire car with driver for the day. All arranged very quickly via WhatsApp with very quick responses.Very reasonable prices and very comfortable drive, would highly recommend! Our driver was Arnold and he was great
Verified
Super Wir haben "nur" die Tour mit zwei Tagen und einer Übernachtung gemacht. Diese war wirklich super. Eine gewisse Grundkondition und gutes Schuhwerk sind aber auf jeden Fall empfehlenswert.
Verified
Highly recommend this company for a driver I had pre-booked a driver to collect my elderly father from the airport in Manila. The communication via email during the booking process was awesome, and then it was above exceptional on the day the driver collected my father from the airport. There was an extensive delay at the airport due to some confusion from dad, and the driver waited patiently for him, while communicating with me via WhatsApp. The driver then collected my father even though he was very delayed and let me know he had found him and was taking him to his hotel. The service was above and beyond my expectations and was great value as well!! Beyond happy!! 5 stars for service and beyond!
Verified
Very good experience! Arnold is the best driver/guide. He pick us up from thet hotel and took us to Pangsjan falls and back, available to our schedule, answered all our questions and was very kind. We recommend you taking him as your driver! good price also, for all day. Israeli people, Arnold is your driver!
Paolo Jose Cruz
2021-11-08
Verified
Superior tourist transfer service My partner and I used Tourist Driver Manila's transfer service from Manila to Pagsanjan, Laguna.[+] Excellent service from Arnold; very easy to communicate[+] Clean, spacious Toyota Innova[+] Efficient driving and navigationWould definitely consider hiring TDM again for day trips or excursions.
Verified
Excellent Half-Day Tour Arnold was prompt – the vehicle clean comfortable and well maintained.Our original plan was to tour about and view the Taal volcano – however due to the ongoing eruptions and road closures we were forced to change our itinerary to the Saro Jeepney Factory, followed by a visit to the nearby Bamboo Organ ending our morning with a wee bit of shopping.Arnold was courteous, informative and an excellent safe & efficient driver. Although a bit on the expensive side compared to taking a less personalized service or something like Grab for the half day, Arnold and his vehicle suited our purposes and we would most definitely use 'Tourist Driver' again.Cheers Arnold
Verified
Goede en betrouwbare organisatie Arnold Van TDM heeft met ons een 4 daagse rondreis gedaan van Baguio, Sagada, Banaue en Batad. Alles was perfect geregeld en Arnold paste zich altijd aan aan onze wensen en liet ons nog meer zien dan in het programma was opgenomen als daar tijd voor was. Email communicatie met zijn dochter Decibel liep ook snel en prima. We kunnen deze organisatie van harte aanbevelen.