For Business & Leisure Travellers

We are seasoned field-men who has the ground level knowledge of each trip including the highlights and lowlights of every area. We have been providing tour services for more than 10 years now and have traveled throughout Luzon countless times and met many achievers in the tourism industry. We combine intimate first-hand knowledge of Luzon with dedication to guiding you through every step of your journey.
TDM Travel Service focuses on aesthetic, cultural and historical appreciation of local destinations. The purpose of our special activities is to let you experience our destinations to the fullest. Our packages are thoughtfully composed, hotels tastefully handpicked, restaurants chosen to suit your cuisine and dietary preferences. We are always happy to customize your tour according to your personal comfort, activity and destination preferences. Your enjoyment and personal safety is our priority. Our planned activities are integral to our tours and will be included in our quotations.
Manila and Southern Luzon
The Manila Sightseeing Tour offers a fascinating glimpse into the "Old & New Manila" and its rich history and vibrant culture.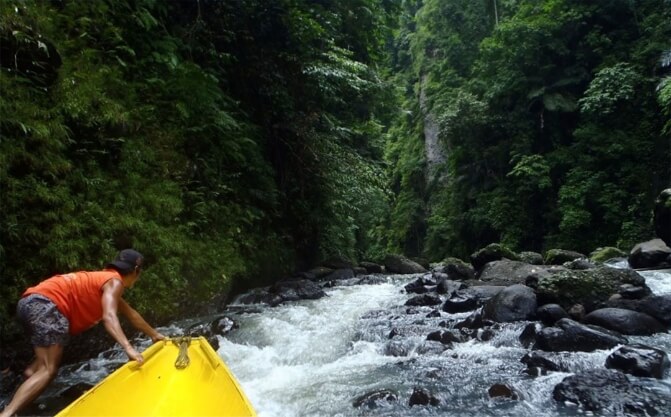 Shooting The Rapids of Pagsanjan Falls Tour
Pagsanjan Falls, located in Laguna, Philippines, is a beautiful natural wonder that can be explored through a thrilling canoe ride and hike through lush forests.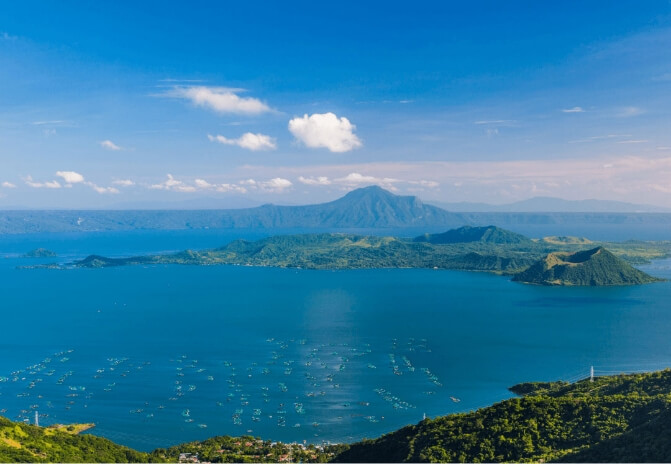 Tagaytay Ridge + Intramuros Tour
Tagaytay offers breathtaking views of the Taal volcano and is a popular weekend getaway from Manila, while Intramuros is a historic walled city that showcases the Philippines' colonial past.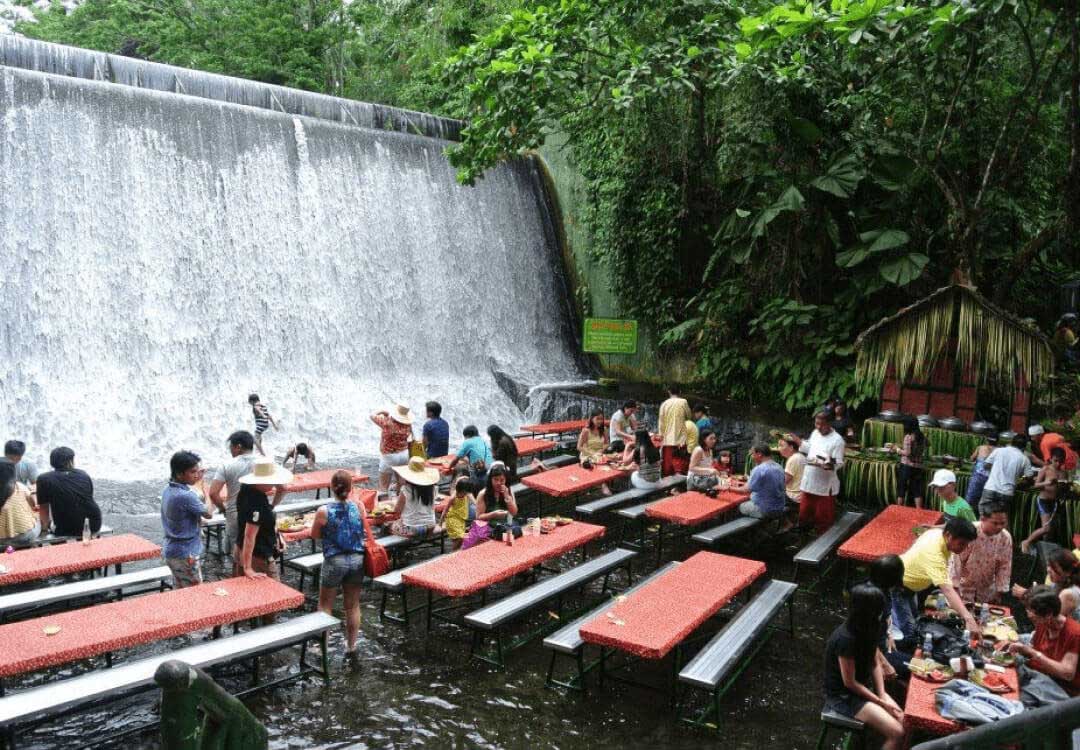 Villa Escudero Resort Tour
Villa Escudero Resort, located in San Pablo City, Philippines, is a unique cultural and eco-tourism destination that offers visitors the opportunity to experience traditional Filipino culture, enjoy local cuisine, and explore the beautiful natural surroundings.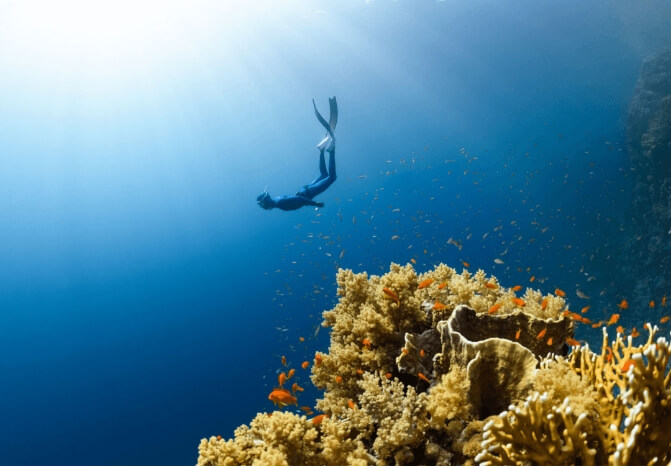 Anilao Snorkeling Day Tour
Anilao in Batangas, Philippines, is renowned for its world-class snorkeling and diving sites, with abundant marine life and vibrant coral reefs.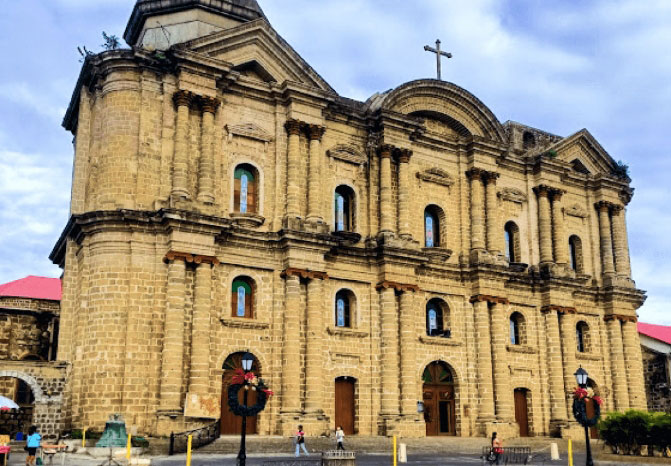 Tagaytay + Taal Heritage Town
Tagaytay is known for its scenic beauty and cool climate, while Taal Heritage Town offers a glimpse into the Philippines' rich history and culture with its well-preserved colonial-era houses and architecture.
Central and Northern Luzon
Banaue to Batad is a scenic and adventurous journey in the Philippines, offering breathtaking views of the rice terraces and a chance to experience the local culture.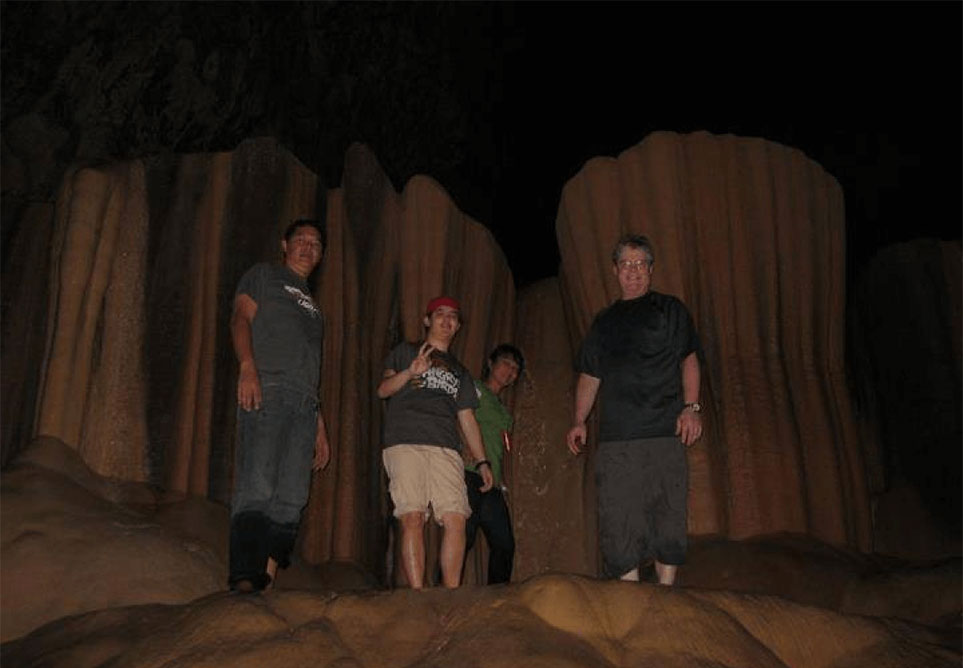 Banaue + Sagada + Batad Tour
The scenic journey from Banaue Batad to Sagada, also in the Cordillera region of the Philippines, offers breathtaking views of towering mountains, verdant forests, and picturesque villages, making it a must-see for nature lovers and adventure seekers.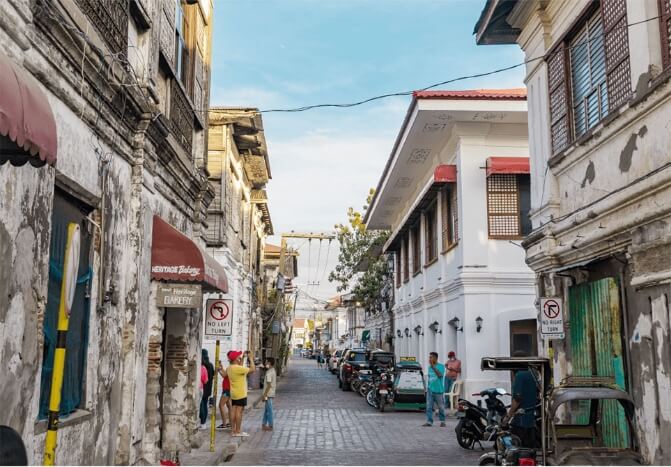 Banaue + Batad + Sagada + Vigan Tour
A trip from Banaue to Batad to Sagada to Vigan offers a perfect itinerary to explore the natural wonders, indigenous traditions, and Spanish colonial heritage of the northern Philippines.
The Pinatubo trek is a thrilling adventure that takes you to the majestic crater lake of an active volcano, surrounded by stunning rock formations and lahar canyons.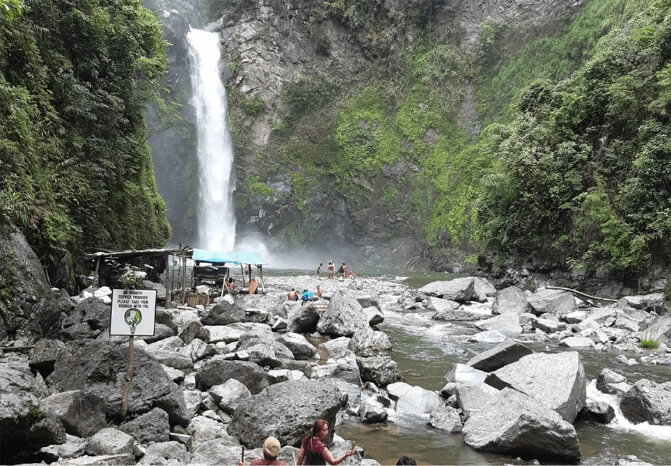 A trip to Cordillera is an unforgettable journey through the mountainous region of the northern Philippines, rich in natural beauty, cultural diversity, and historical significance.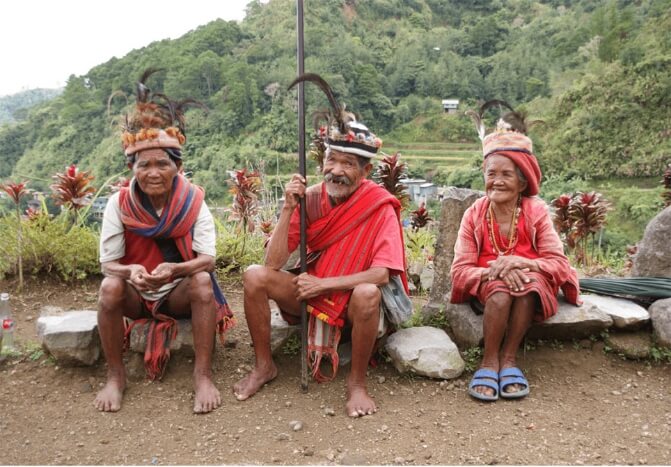 Ifugao Terraces Trek Tour
Trekking through the Ifugao rice terraces is a unique and challenging experience that allows you to appreciate the ancient agricultural practices, stunning landscapes, and vibrant communities of the region.
Cauayan is one of the main gateways to reach Banaue, known for its spectacular rice terraces, traditional culture, and scenic beauty.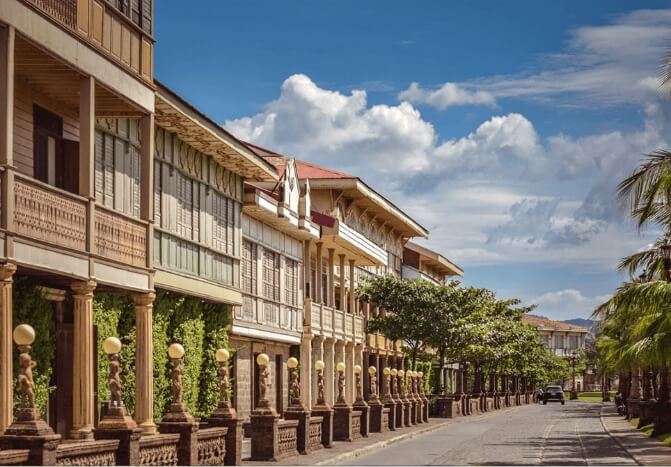 Under maintenance. Please contact us for customize tour.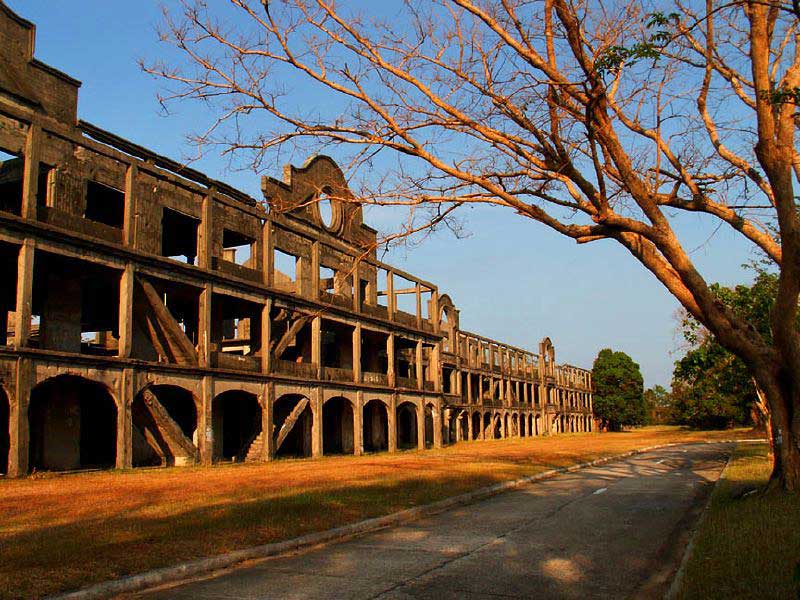 Under maintenance. please contact us for customize tour.
Verified
Personalised, Professional & Knowledgeable Service One doesn't need to look any further for an accommodating company that offers professionalism, knowledge, prompt timeframes & safe driving skills. Arnold, your communication - always prompt, courteous & accommodating - always ready to assist. Thank YouAnthony, I can't praise your skilled driving ability, flexibility, communication, kindness and professionalism enough - not to mention patience with my change of plan or location at times. I really have appreciated this. Thank You Joey, your imparting of information was awesome. You made each stop interesting, gave an insight into the history of the location and kept it flowing. Thank YouDing, thank you for safely getting from point A to point B in the shortest possible time.I am indeed grateful that Tourist Driver Manila & their staff has allowed me the privilege and delivery of the professional service they offer. They made it "easy" – no hassles. Thank You from the bottom of my heart..
Verified
Flexible, efficient and super service Planning independent travel in the Philippines is not easy as most of the tourism there is focused to prescribed packages which lack flexibility and imagination. This usually means that other operators offer very similar packages and timings, ensuring you will be visiting crowded sights. I tried a large number of companies and independent guides without success. Arnold was the only one who was willing to help and customise his services according to my goals. Arnold also answered mis questions and helped me with some of the preparations/logistics – something that nobody else who I contacted did. For that, I am extremely grateful and pleased with his company services. Moreover, Arnold turned to be a gentleman who was a pleasure to be with and we ended up hanging out together and having fun in the last day of my trip. I recommend his services.
Verified
Great car service I hired a driver for the day and they were reasonably priced, responsive to questions and timely pickup. Overall great service, highly recommend!
Verified
Highly recommended Really great service, we booked a hire car with driver for the day. All arranged very quickly via WhatsApp with very quick responses.Very reasonable prices and very comfortable drive, would highly recommend! Our driver was Arnold and he was great
Verified
Super Wir haben "nur" die Tour mit zwei Tagen und einer Übernachtung gemacht. Diese war wirklich super. Eine gewisse Grundkondition und gutes Schuhwerk sind aber auf jeden Fall empfehlenswert.
Verified
Highly recommend this company for a driver I had pre-booked a driver to collect my elderly father from the airport in Manila. The communication via email during the booking process was awesome, and then it was above exceptional on the day the driver collected my father from the airport. There was an extensive delay at the airport due to some confusion from dad, and the driver waited patiently for him, while communicating with me via WhatsApp. The driver then collected my father even though he was very delayed and let me know he had found him and was taking him to his hotel. The service was above and beyond my expectations and was great value as well!! Beyond happy!! 5 stars for service and beyond!
Verified
Very good experience! Arnold is the best driver/guide. He pick us up from thet hotel and took us to Pangsjan falls and back, available to our schedule, answered all our questions and was very kind. We recommend you taking him as your driver! good price also, for all day. Israeli people, Arnold is your driver!
Paolo Jose Cruz
2021-11-08
Verified
Superior tourist transfer service My partner and I used Tourist Driver Manila's transfer service from Manila to Pagsanjan, Laguna.[+] Excellent service from Arnold; very easy to communicate[+] Clean, spacious Toyota Innova[+] Efficient driving and navigationWould definitely consider hiring TDM again for day trips or excursions.
Verified
Excellent Half-Day Tour Arnold was prompt – the vehicle clean comfortable and well maintained.Our original plan was to tour about and view the Taal volcano – however due to the ongoing eruptions and road closures we were forced to change our itinerary to the Saro Jeepney Factory, followed by a visit to the nearby Bamboo Organ ending our morning with a wee bit of shopping.Arnold was courteous, informative and an excellent safe & efficient driver. Although a bit on the expensive side compared to taking a less personalized service or something like Grab for the half day, Arnold and his vehicle suited our purposes and we would most definitely use 'Tourist Driver' again.Cheers Arnold
Verified
Goede en betrouwbare organisatie Arnold Van TDM heeft met ons een 4 daagse rondreis gedaan van Baguio, Sagada, Banaue en Batad. Alles was perfect geregeld en Arnold paste zich altijd aan aan onze wensen en liet ons nog meer zien dan in het programma was opgenomen als daar tijd voor was. Email communicatie met zijn dochter Decibel liep ook snel en prima. We kunnen deze organisatie van harte aanbevelen.